When I was little, I loved armadillos! I was only given an hour a week to watch TV, and mostly I watched some animal quizz shows… and these little guys were everywhere.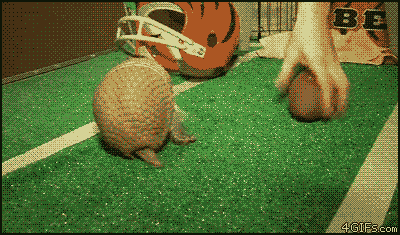 But I've never seen pink armadillos before. A friend of mine posted its picture some months ago and I just could shake off its image from my head. Looks like a mix-breed between a hamster and shrimp! Oh, but it has ugly claws! So weird!
Apparently they are called Pink Fairy Armadillo, the smallest of the armadillo family from Argentina. Only 4 inches long!
There are still so many things I do not know in this world…..